Visionary Diva / Owner ~ Dianne D. Beaton CGA, CAPS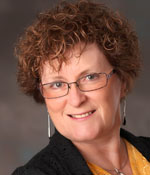 Dianne brings over 25 years of business management, customer care, event management, marketing and networking abilities to the team. Dianne has extensive experience working with limited budgets to get the maximum exposure for a successful campaign.
She has a degree in Management from Hesser College, is the 2012 NAHB Associate Members Committee Chair, Associate National Director to the National Association of Home Builders (NAHB) from the state of NH Home Builders Association; past NH Chapter of March of Dimes Chairman of the Board; has been elected to three consecutive terms as the Ward Clerk Election official in her precinct and is the current Election Moderator; is a current board member of the BBB of NH; member of the National Association of Professional Women.
Dianne is a task master. Focused on productivity, sets accurate client expectations and keeps projects on deadline. An early adopter in social media, she has perfected the art of business networking and relationship marketing.
Messaging & Branding ~ Chuck Sink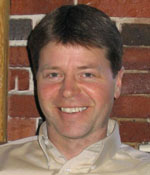 Chuck Sink offers a proven track record of marketing expertise, creativity, excellent written communications and salesmanship skills to organizations. He brings tremendous value to clients for increasing sales and brand equity in competitive markets.
Mr. Sink has over 25 years of sales, marketing, publishing and management experience. He led 3 printing companies to record growth and later implemented record-breaking sales programs for a national full-service advertising agency. Chuck also served as Executive Vice President for Big Hit Media where he helped to nearly double revenues. He was recently Business Development Executive at wedü, Inc., a fast-growing national marketing agency and today works as a strategic associate of 2DiFore Marketing Solutions providing assistance in client services. He specializes in copy writing and content strategies to help businesses increase sales and improve market positioning. He regularly consults to companies on improving online and offline marketing content. He uses social media extensively to help develop business while also helping clients implement their own Facebook, Twitter, LinkedIn and blogging strategies.
Graphics Professional ~ Susan Bradstreet Englert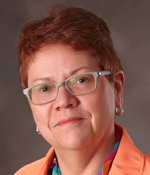 With more than 30 years in the print industry, including over 15 years of business ownership, Susan Bradstreet Englert has proven to successfully provide innovative solutions to graphic design challenges.
From corporate identity materials, newsletters and brochures, to trade show promos, white papers and annual reports, Susan provides clients with creative, insightful results that make sense in their marketing plans—and her background in printing helps her to educate clients, saving them valuable time and costs. She is a magna cum laude graduate of the University of Maine at Orono with a BA in Journalism / Advertising Design. She is a former editor / designer of a diocesan newspaper, designer of the NH Bar News newspaper, and former college adjunct lecturer in graphic design, and instructor of Adobe products at VTEC in Manchester, NH. Additionally, her experience includes years of prepress print production.
She has lived in Manchester with her husband for the last 9 years, and has two grown children in Minneapolis and San Francisco. They have a young dog and an old cat, and enjoy watching hockey, movies, reading, photography and travel.
Outsourced SEO & Web Development ~ hasOptimization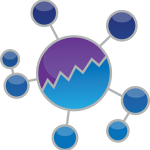 hasOptimization is a marketing firm located in New Hampshire that specializes in search engine optimization, digital marketing, web development, advertising, analytics, and more. Members from the hasOptimization team may assist in matters of web development, SEO, social media strategy, or otherwise.
Web Services Administrator / Assistant Creative Director ~  Vinny Carvalho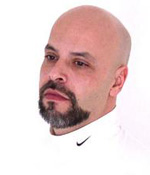 Vinny Carvalho offers a broad set of professional experiences ranging from non-profit to consultancy to large scale web portal design.
Constantly looking to absorb new and innovative ideas, Vinny uses a variety of disciplines in his work that range from a traditional graphic arts education to video editing, including color theory, and in-depth knowledge of printing processes as well as everything in-between.
Vinny has been 'working' the Internet for over 15 years (since 1994) literally from day one. From the beginning he was hooked from both a graphics standpoint and more importantly as a marketing platform for both business and individuals in addition to being a pioneer in introducing musicals acts to the power of the Internet in the late 1990s and leading the charge to stop the attempts at that time from large conglomerates such as Sony and BMI who were actively engaged in trying to stop the then new .MP3 format from becoming an industry standard. These conglomerates did not invent or control the MP3 format (which was open source) and for that reason alone made attempts to stop it dead in its tracks.
With the proliferation of high speed Internet, Vinny has been able to take his talent, ideas, creativity and knowledge of technology to new levels for our clients.
At 2DiFore, Vinny's primary responsibility is to pinpoint the goals of each project and determine which tools are best designed for the job. He offers our clients an open honest discussion explaining all the details of the project including budget … so that the client can work with us and make informed decisions.
While the Internet today offers almost unlimited freedom of expression, he is always cognizant of making sure to oversee and manage the development of creative, aesthetically pleasing websites for our clients that focus on usability, functionality and Internet browser 'Cross-Platform' I 'Cross Browser' compatibility including mobile platforms such as smart phones and touch tablet devices.